Everything you need
For your Contouring.
The Diamond Ritual is a unique pump-up facial program because it reaches where other products do not: it increases facial volume to counteract sagging and sagging by restoring the original shape.
Two products: a serum, which acts like a natural filler, that helps restore the original volumes of the youthful oval, and a contouring effect cream that sculpts the face like a diamond while maintaining its firmness.
At its base is the synergistic action of two patented and certified active ingredients: commipheroline, extracted from the Mukul plant, which produces a resin known as Guggul. Similar to Myrrh, it has been known for centuries by Arab and Asian peoples, who traded it through caravans on the Frankincense route. It was part of the gifts brought by the Queen of Sheba to King Solomon.
The second patented ingredient is RonaFlair® Flawless, a skin-perfect effect ingredient with natural mineral powders that instantly brightens the face with a matt effect.
It is essential to perform this extraordinary intensive treatment cyclically in order to keep the contours toned and counteract the effects of aging by slowing them down.
Is Diamond right for you?

"Over the years, the skin undergoes physiological decay: it loses tone and manifests skin sagging. Loss of firmness can occur even at a young age, from age 35 onward. There are many factors that cause tissue sagging: stress, age, hormones. Why does this happen? The skin produces less collagen, less elastin and "holds" less tone. The oval of the face loses its original shape, tissues are down 'soft', show sagging. Lakshmi has designed an ideal, holistic and natural treatment that reshapes facial contours without a scalpel and is inspired by the perfect shape of a diamond."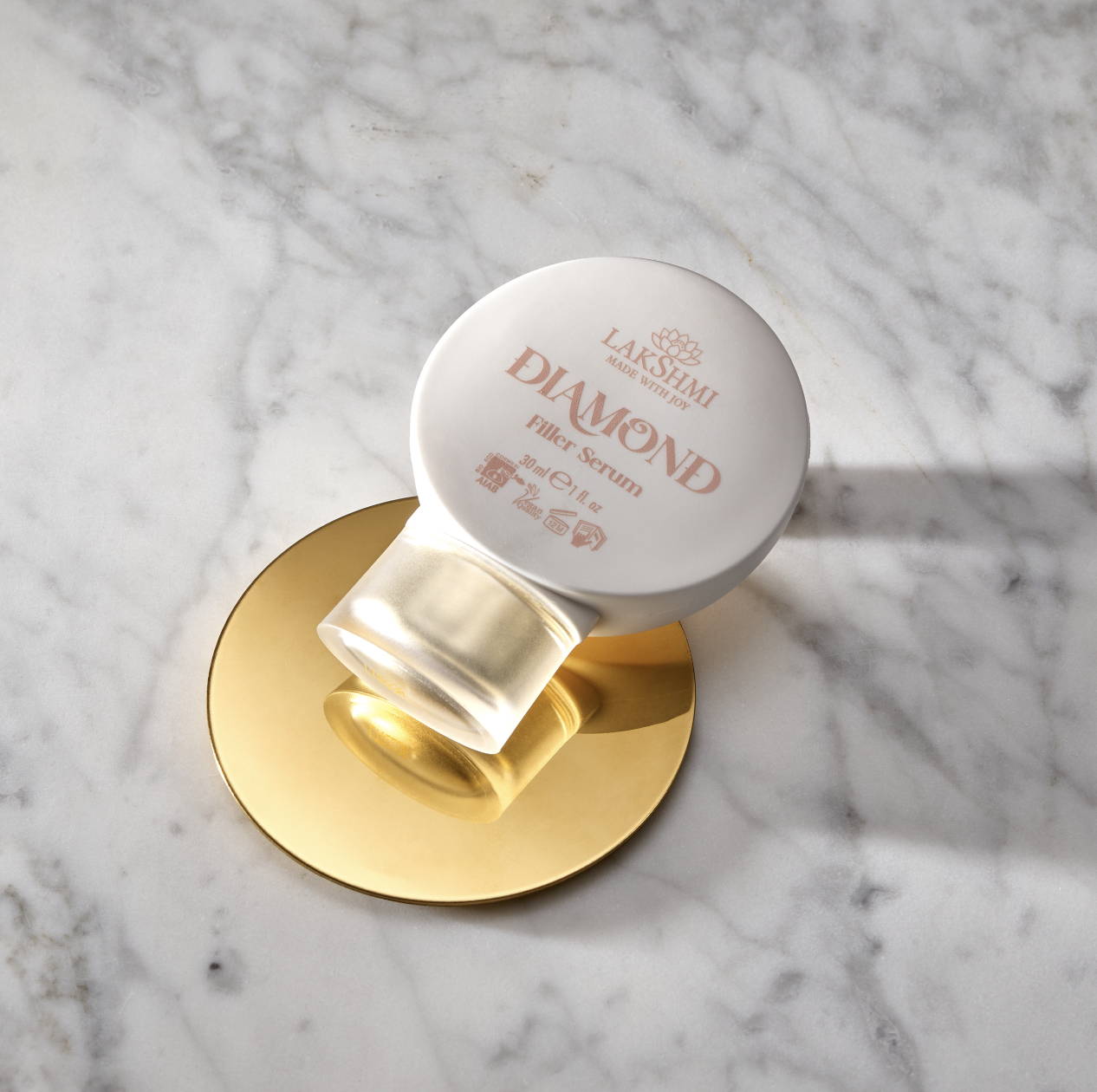 Plumping and lifting effect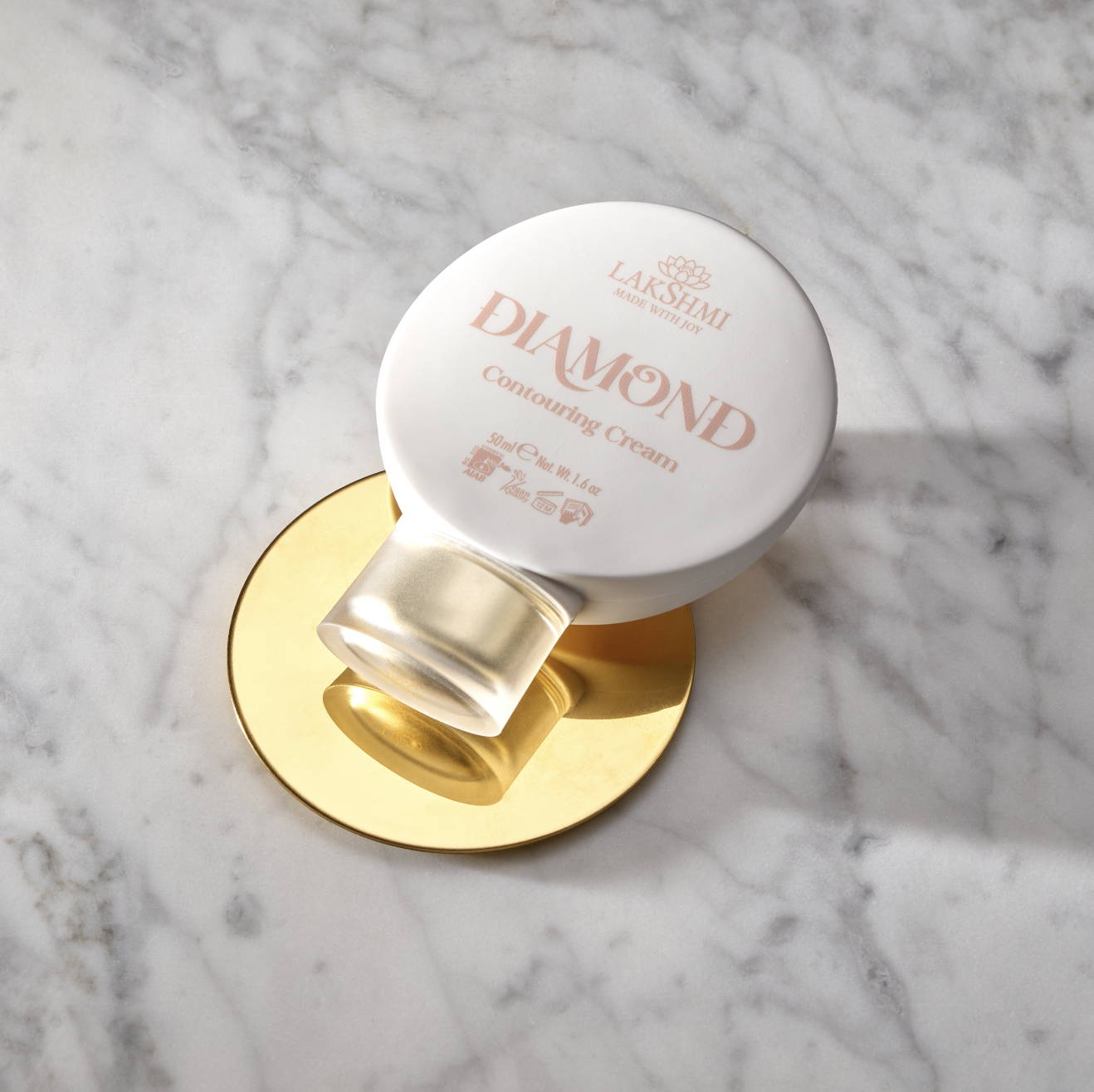 Contouring Creamal Glutathione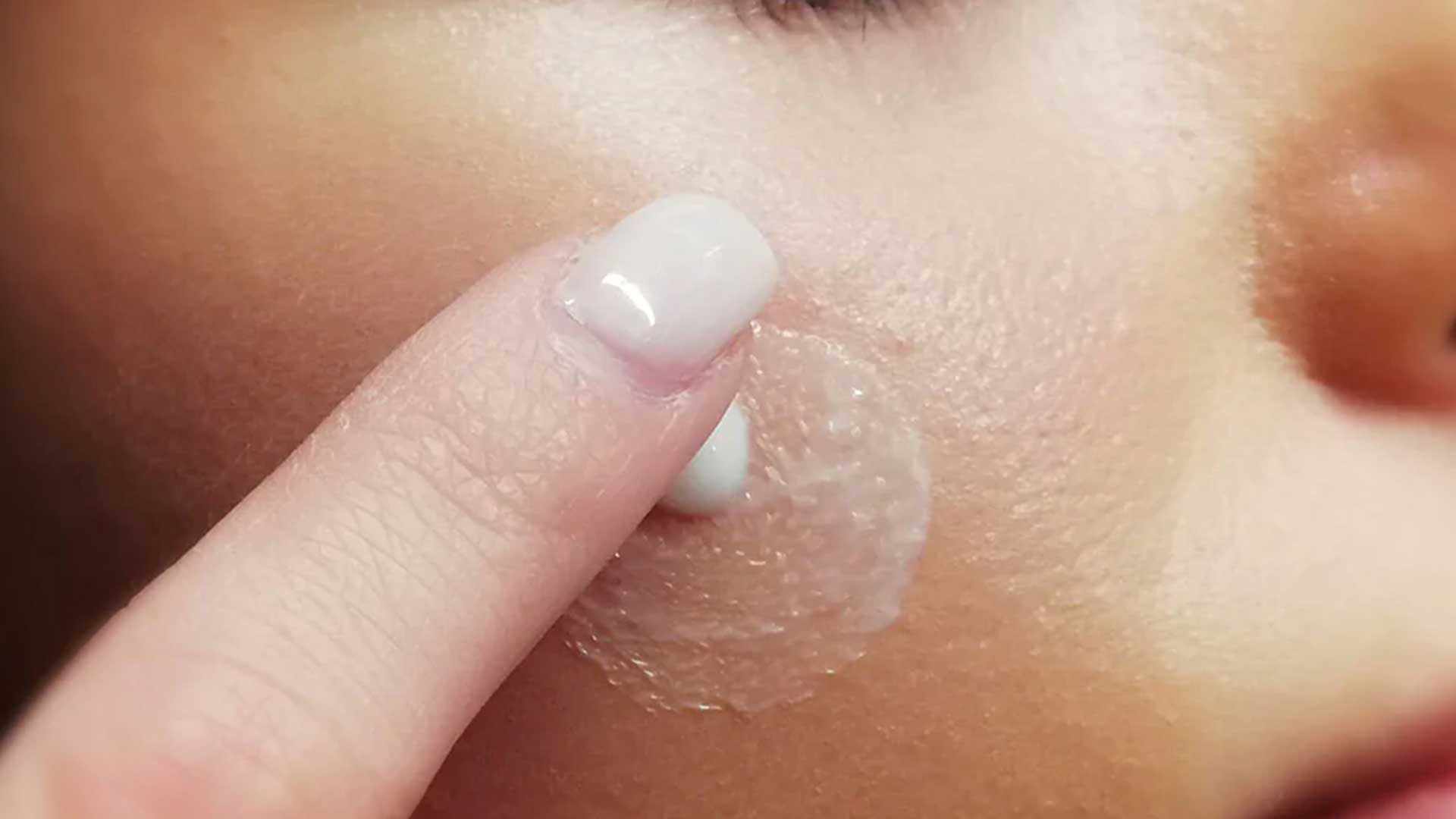 The perfect serum! After using it, my skin is finally smoothed and my wrinkles look much more filled in.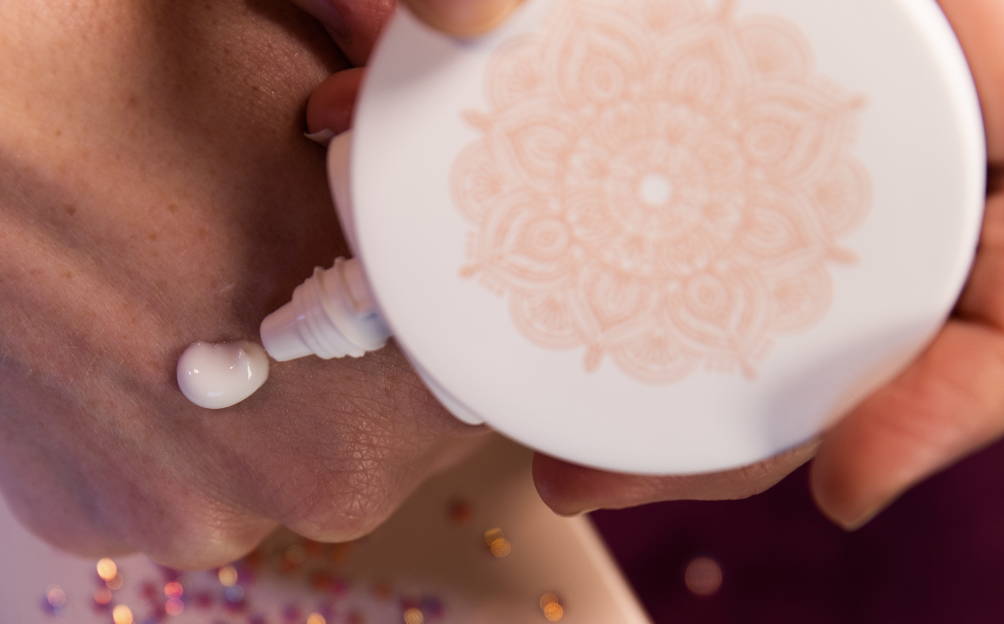 I purchased the contouring cream for my mom and the results were visible right away! :)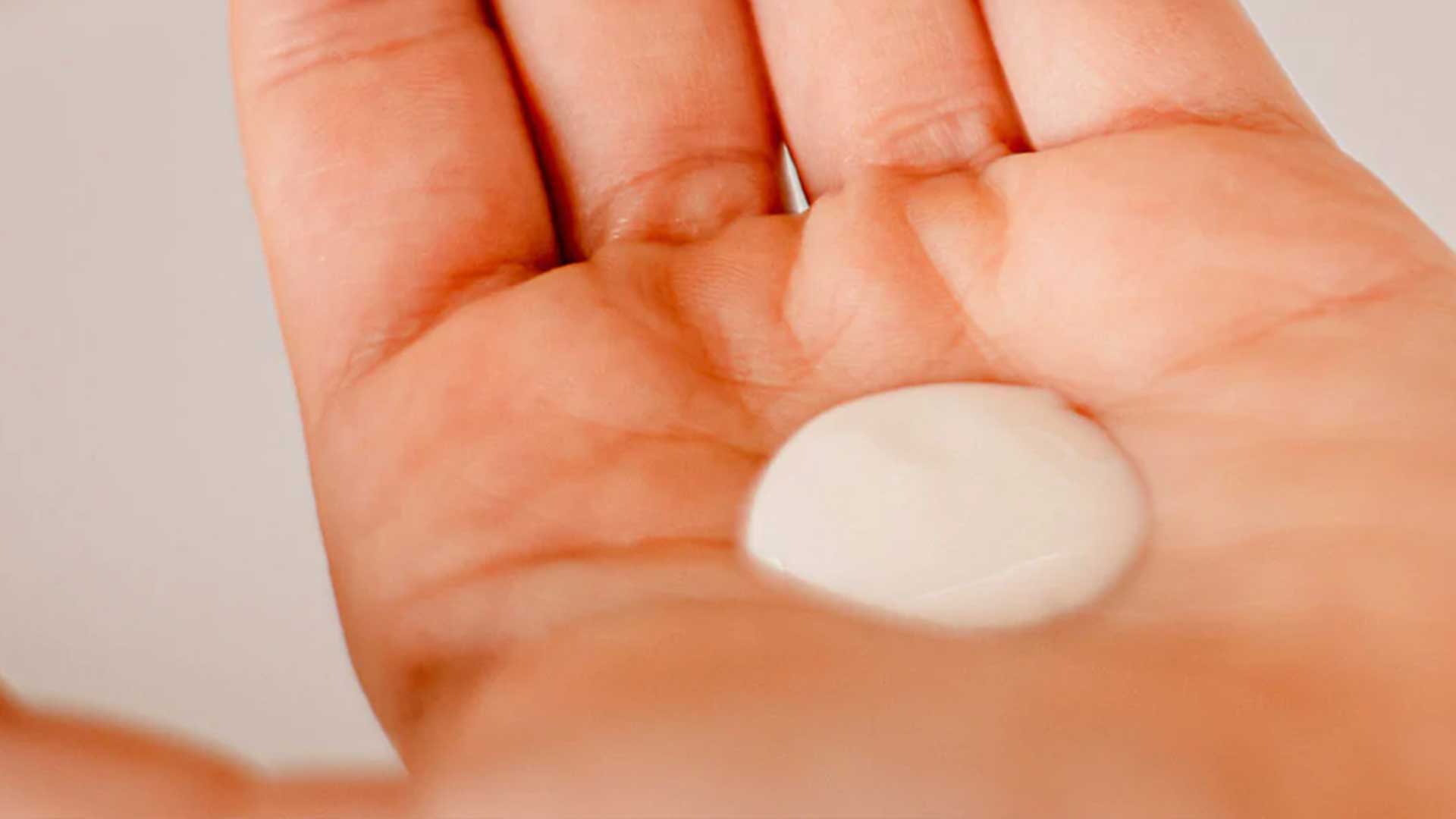 Lakshmi is always a guarantee.

This new line is super rich in ingredients and the results are showing!!! Highly recommended

Welcome to the multi-sensory DIAMOND Ritual.
Discover the line through the five senses and let yourself be guided through them for a totalizing experience of well-being, harmony and rebalancing. Take your time: the key to beauty lies within you, right there at the root of your emotions.
Listen to the therapeutic sound of crystals and their vibration created for you
Diffuse the essential oil of Frankincense. This oil brings you to your inner self, to your essence, allowing you to connect with higher energies and re-establish an inner calmness and balance. Not only is it useful on a spiritual level, the area in which it is most used and known: Frankincense essential oil is also an excellent healer. You can add a drop to your cream to enhance its anti-wrinkle action. In cosmetics, it has been used since the ancient Egyptians, who used it to make a kind of Kajal to make up the eye contour.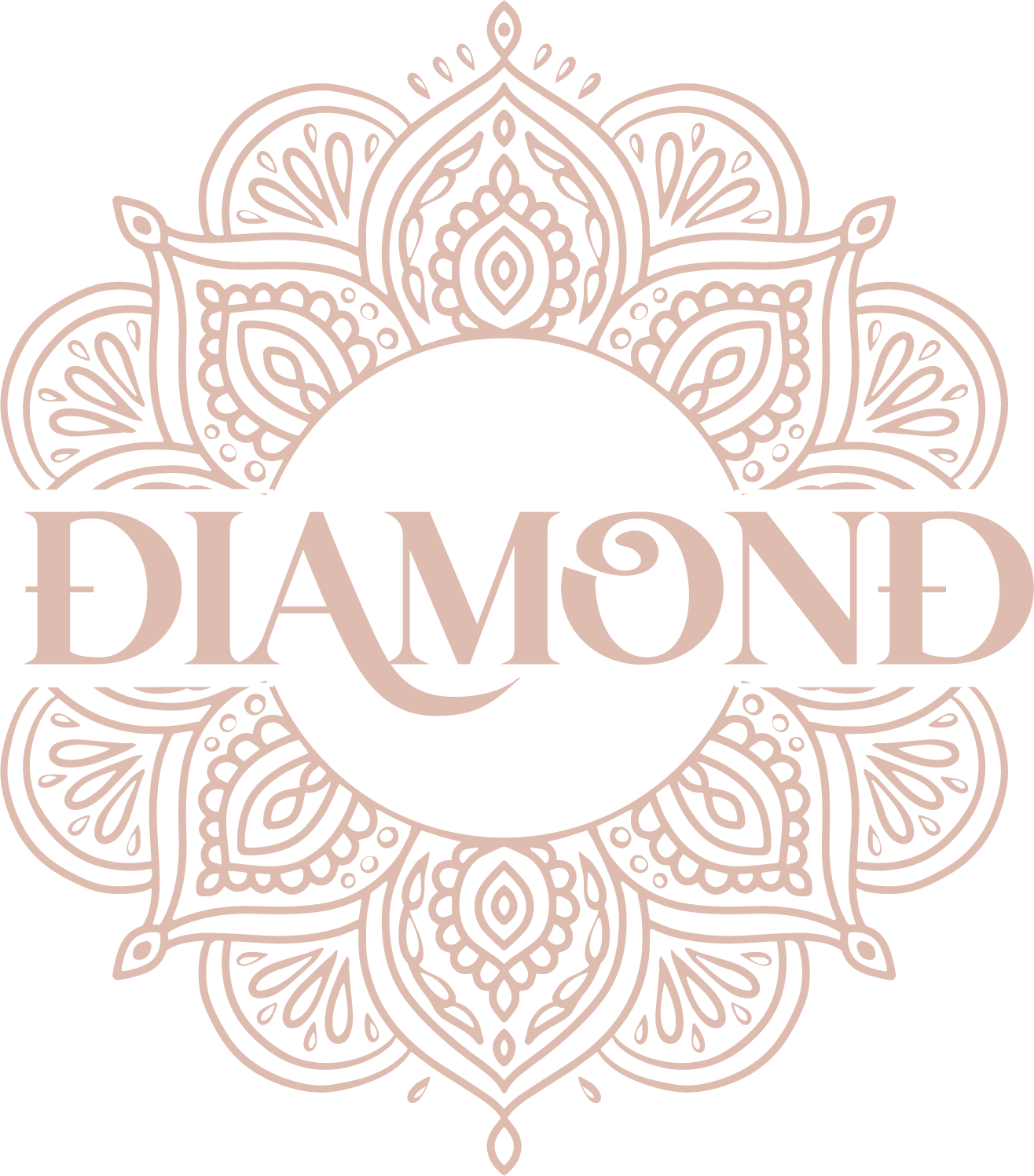 Visualize a diamond. Now focus on your face and imagine it defined, with a dense, compact tone, just like a diamond. Focus on the diamond's faces, how they reflect daylight, its clarity, its rarity. Diamonds can be different colors: yellow, pink, blue. Which one is yours? What color are you, what color is your essence? You are like that diamond that you are now clearly visualizing, because whatever color or size it is, you are created to shine.
Explore the shape of your face. Begin, after cleansing, to apply Diamond filler: do so by massaging with an intent: do not apply quickly. Concentrate with more vigorous manual strokes around the oval of your face from the bottom upward. If you have a chance, lie on your back on the bed, couch or rug and apply the cream always with gentle but firm strokes, from the bottom up. Breathe deeply and give yourself these two minutes: think of your face illuminated by a golden light, like that of a sunrise. Now rise slowly, in your own time, without any hurry. Mirror yourself and notice your beauty.
Taste Lakshmi Antiage Herbal Tea. Have a cup of hot water: remember that taking in minerals is important, and this herbal tea is particularly rich in them. If you prefer something hot, dilute just a tablespoon of herbal tea in a cup of hot water. Otherwise, if you are accustomed to carrying water with you throughout the day, you can dilute two teaspoons of Tisama Antiage in a liter and a half of water.