Welcome to the DIAMOND multisensory Ritual.
Discover the line through the five senses and let yourself be guided through them, for a totalizing experience of well-being, harmony and rebalancing. Take your time: the key to beauty lies within you, right there, at the root of your emotions.
Posłuchaj terapeutycznego dźwięku kryształów i ich wibracji stworzonych dla Ciebie.
Rozpyl olejek z kadzidłowca. Poczuj jego wyjątkowy aromat. Ten olejek zapewnia kontakt z twoim wnętrzem, twoją esencją - pozwala połączyć się z wyższymi energiami i przywrócić wewnętrzny spokój i równowagę. Kadzidłowiec jest wyjątkowym olejkiem nie tylko użyteczny na poziomie duchowym, dla którego jest najczęściej używany i znany - ma również doskonałe właściwości lecznicze. Możesz dodać jedną kroplę do kremu, aby wzmocnić jego działanie przeciwzmarszczkowe. W kosmetyce stosowany jest od czasów starożytnych - był używany przez starożytnych Egipcjan do wykonania rodzaju Kajal do konturu oka.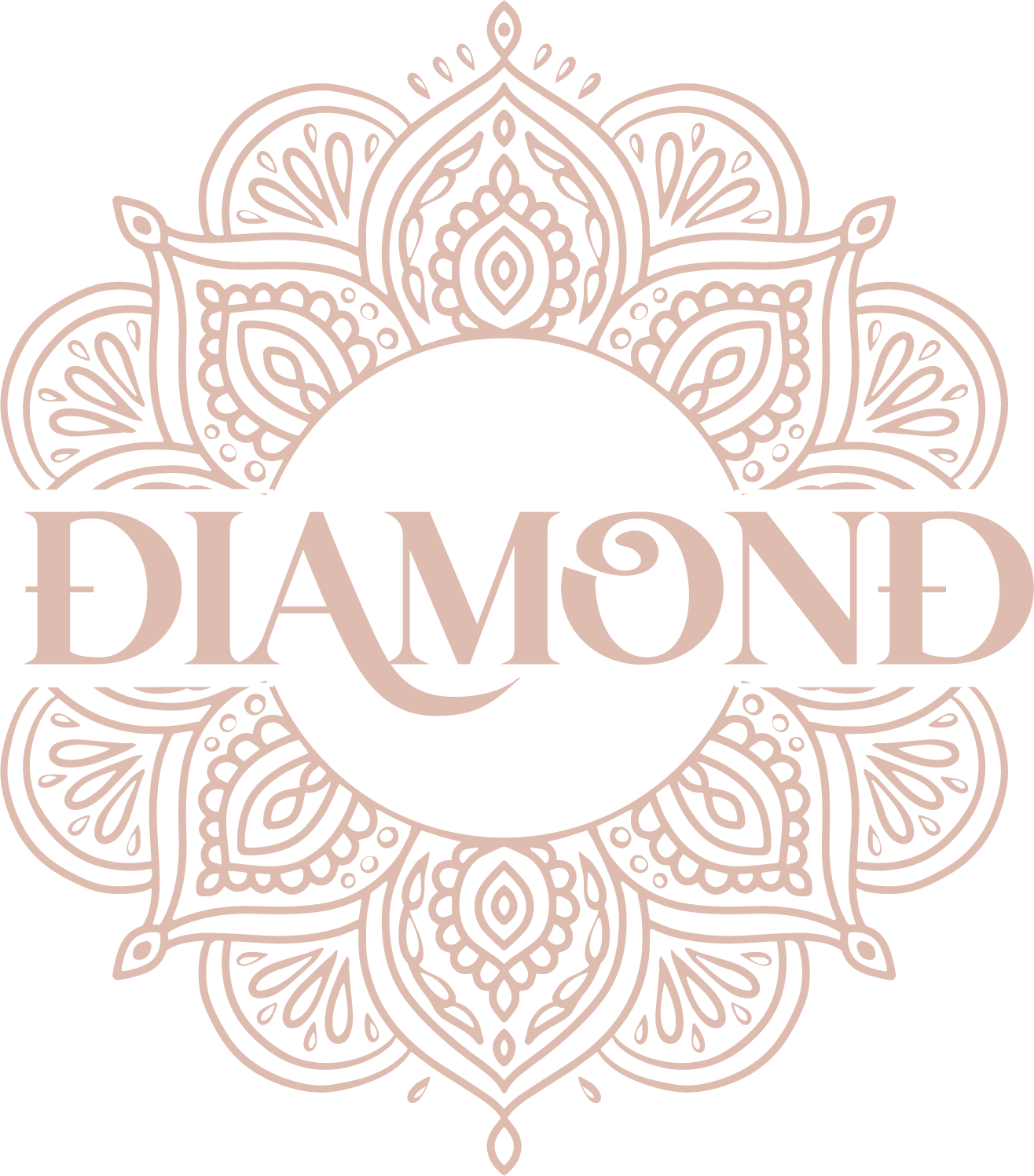 Zwizualizuj diament. Teraz skup się na swojej twarzy i wyobraź sobie, że jest pięknie wykonturowana, masz zwartą i jędrną skórę, rysy twarzy szlachetne jak diament. Skoncentruj się na czystości i rzadkości tego kryształu, na tym jak szlify diamentu rozpraszają światło. Diamenty można podzielić na różne kolory: żółty, różowy i niebieski. Jaki jest twój kolor? Jakiego koloru jesteś? Jakiego koloru jest twoja esencja? Jesteś jak diament, który teraz wyraźnie wizualizujesz, ponieważ niezależnie od koloru i rozmiaru, zostałeś stworzony, by błyszczeć.
Poznaj kształt swojej twarzy. Po oczyszczeniu skóry rozpocznij od nałożenia Diamentowego Serum Wypełniającego: wmasuj je w skórę z uwagą, nie spiesz się. Wykonuj energiczne ruchy wokół konturu twarzy, od dołu do góry. Jeśli masz taką możliwość, połóż się na plecach na łóżku, kanapie lub dywanie i nakładaj krem delikatnymi, ale zdecydowanymi ruchami od dołu do góry. Oddychaj głęboko i poświęć dwie minuty dla siebie: wyobraź sobie swoją twarz oświetloną złotym światłem przypominającym świt. Teraz wstań powoli, w swoim czasie, nie spiesz się. Spójrz na siebie w lustrze i zobacz swoje piękno.

Ciesz się herbatą ziołową Tisama Antiage firmy Lakshmi - pamiętaj, że ważne jest przyjmowanie minerałów, a ta ziołowa herbatka jest w nie szczególnie bogata. Jeśli wolisz gorący napój, rozcieńcz tylko łyżkę herbaty ziołowej w filiżance gorącej wody. W przeciwnym razie, jeśli jesteś przyzwyczajony do zabierania ze sobą wody w ciągu dnia, możesz rozcieńczyć dwie nakrętki Tisama Antiage w półtora litra wody.