Revive your mind & soul - Ananda Lakshmi Ayurveda Retreat
Lakshmi è orgogliosa di presentarvi l' Ananda Lakshmi Ayurvedic Retreat, un piccolo paradiso per trattamenti ayurvedici nel Kerala, in India, vicino a Trivandrum e Somatheeram.
L'Ananda Lakshmi Ayurvedic Retreat è stato realizzato nel rispetto dell'ambiente circostante e dell'uomo. Un posto in cui potersi lasciare coccolare a tutti livelli, mente – attraverso lo yoga e la meditazione – corpo, attraverso gli autentici trattamenti Ayurvedici personalizzati dal personale medico del Retreat e il 'Panchakarma'(uno straordinario trattamento di purificazione, detossinazione e 'remise en forme', che ti faranno sentire come a casa.

YOGA

Sono previste lezioni di yoga e meditazione ogni giorno. Classi e workshop individuali possono essere organizzati in base a richieste e disponibilità.

PRANZO
Situata accanto a una piantagione di bambù naturale, la zona di ristorazione è un open space con una magnifica vista sull'Oceano.

AYURVEDA
L'Ayurveda rivela l'interconnessione tra la pelle, tutti gli elementi del nostro corpo e i processi vitali che sono il fisico, la mente, l'emozionale e lo spirituale.
INDIA RETREAT
13 giorni di viaggio, di escursioni e trattamenti ayurvedici
Il nostro centro è certificato 'Green' dal Dipartimento del turismo del Governo del Kerala, ed offre un approccio olistico e integrato alla salute. Qui vengono offerte analisi di costituzione corporea (diagnosi dei dosha), trattamenti interni ed esterni e regimi dietetici. Proprio come tutti hanno un'impronta digitale unica, secondo le credenze ayurvediche, ogni persona ha un diverso modello di energia, una combinazione specifica di caratteristiche fisiche, mentali ed emotive. Si ritiene inoltre che ci siano tre tipi di energia di base, chiamati "dosha", presenti in ogni persona. Sono i Vatha, i Pitta e i Kapha derivati ​​dai cinque elementi: terra, acqua, fuoco, aria ed etere. Parti alla scoperta della tua persona.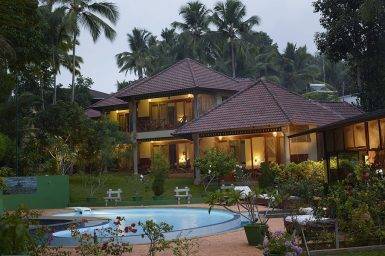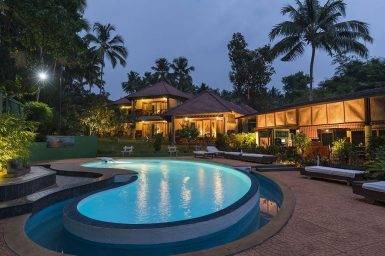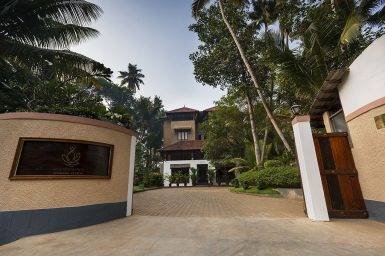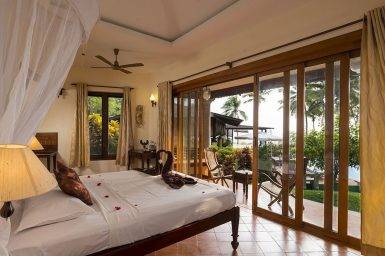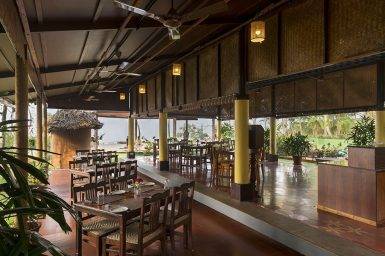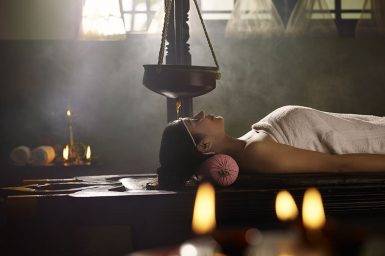 ANANDA LAKSHMI AYURVEDA RETREAT
Un posto in cui potersi lasciare coccolare a tutti livelli
Ananda Lakshmi è un rifugio composto da quindici strutture ricettive. Nove sono Deluxe Villas e sei sono camere deluxe. Tutte le strutture sono confortevoli, eco-compatibili e ben arredate. Le nostre Ville e Camere sono il luogo ideale per la scoperta di sé, il divertimento o il ringiovanimento.
You are in advanced mode.
You can turn it off in left sidebar. To use advanced options, you will need to enter your own Google Maps API Key.
Get Google API Key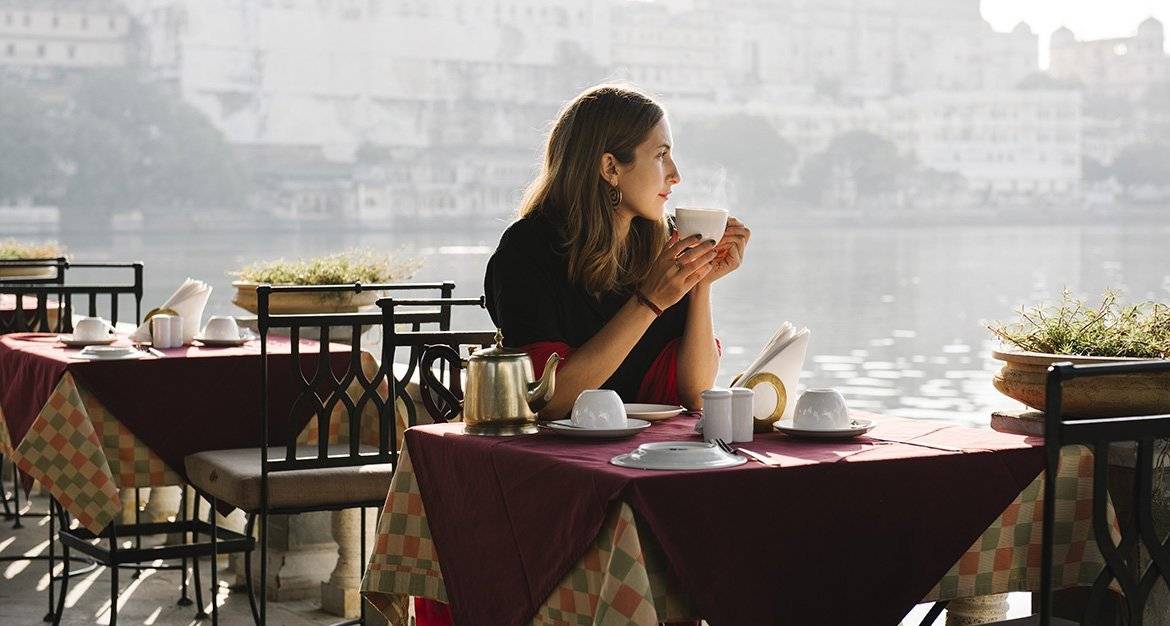 KERALA – INDIA
Definito dai suoi stessi abitanti come un paradiso terrestre
La parola Kerala deriva dall'unione di 2 parole: kera che signifca palma da cocco e alam, che significa terra, ovvero la terra delle palme da cocco. Queste piante in effetti si trovano ovunque e bordano tutto il suo litorale. Il Kerala è una regione profondamente diversa dal resto dell'India; qui sono approdati tantissimi esploratori stranieri (Vasco de Gama in primis) attratti dal commercio delle spezie e ovunque ci sono tracce del suo passato coloniale. Il Kerala è una delle regioni più ricche dell'India, e la cultura mantiene dei caratteri originali che non si trovano altrove. In poche parole, è la regione perfetta per approcciare l'India e il mondo dell'Ayurveda.
Mettiti in contatto con noi